Oklahoma is Black - Video Installation & Documentary Short
BlackMagic Ursa Mini Pro 4K | Assortment of Vintage Lenses


'Oklahoma is Black' is one of 1 of 3 video installations created for Tatyana Fazlalizadeh's solo exhibition 'Oklahoma is Black,' at
Oklahoma Contemporary. This work was site-specific and projected inside of a planetarium. The exhibition ran from February 21st - May 31st, 2019.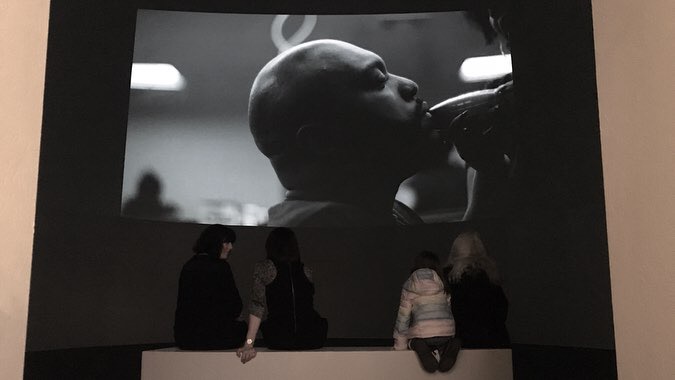 The installation is now being shown at film festivals as a documentary short.

Detailed Synopsis: 'Oklahoma is Black' is a portrait of Black life on the Northeast side of Oklahoma City. It is a meditation on the resilience of a community and the places in which it thrives, of its complexities and its nuances, and of its concern of what has passed and for what's to come.

Runtime: 4 minutes

Credits
Director/Cinematographer/Editor: Melinda James
Co-Director/Producer: Tatyana Fazlalizadeh
Original Score: Emily McLean
Post-Production Sound: Jared Fellows
Creative Consultant: Susie Smith
With Support from Oklahoma Contemporary

Screenings
2019
BlackStar Film Festival. The Lightbox Film Center, Philadelphia, PA. [Premiere]
*Best Documentary Short Nomination
DC Black Film Festival. Washington, DC.
*Best Documentary Short Nomination
BronzeLens Film Festival. Atlanta, GA.
New Orleans Film Festival. New Orleans, LA. [Selected. October 2019]